There must be 50 ways to...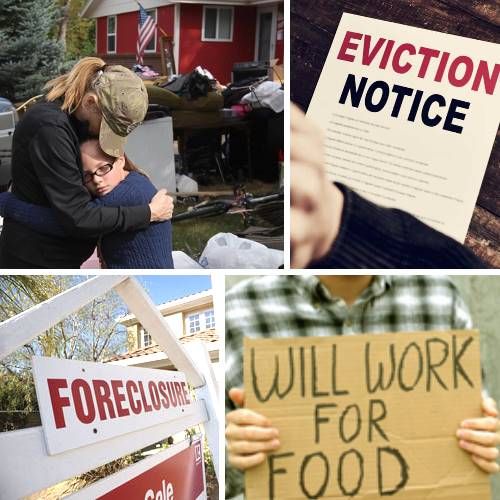 Don't be left out. Don't leave them out.
Homelessness and housing instability are very real in our community. Through Christian Churches United you can LOVE YOUR NEIGHBOR... You can LIVE YOUR VALUES by giving the GIFT OF HOME. You will help prevent or end homelessness one individual and one family at a time.
For Immediate Release (Harrisburg, PA): For these 50 days, join us on a journey of exploring what it means to Love Your Neighbor. Watch CCU's Facebook page and Instagram page where each day we will:
Post simple and creative ways to impact those around you
Share stories of what it means to you to Love Your Neighbor; and
Build a team of sponsors and walkers (adults, kids, and dogs...yes...dogs!) for the CCU Highmark Walk on Saturday, May 19 to help CCU give the "gift of home" to our neighbors facing homelessness.
Join us on this 50 Day journey!
Note: You can help by sending us 1) your thoughts on what the phrase "Love Your Neighbor" means to you OR 2) a story of how someone simply or radically loved or impacted you. We'll compile these stories and share some on our Facebook page during the 50 Days campaign. If we share your story, we'll remove your name, unless you specifically give us permission to use it. Click the SHARE button below to send us your story or e-mail it to lovestory@ccuhbg.org.
Check out our kickoff video...
Give The Gift of Home! For people facing homelessness and poverty, it's more than just housing.
Through the programs of Christian Churches United of the Tri-County Area, you'll help kids and families, men and women find safety, warmth, belonging, stability, peace, hope...a place to call home. Your sponsorship and support give the Gift of Home!

Join CCU for the Highmark Walk for a Healthy Community
Bring your friends, bring your dog, bring your neighborly love
BENEFITING: CCU's HELP Ministries and Susquehanna Harbor Safe Haven Programs
* Bring Your Own Dog. Not required for participation. Must bring own dog, rental dogs not available. Void where prohibited. Some pee-restrictions may apply.
50 Ways for 50 Days...follow the journey...