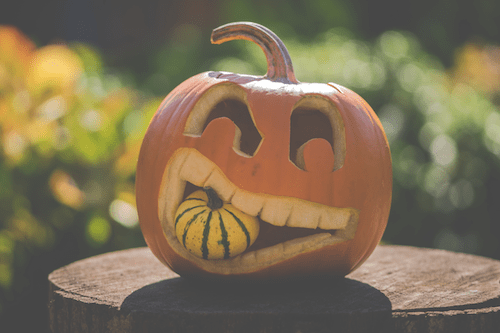 Sometimes, we want to volunteer, but aren't quite sure where to start. Should you volunteer with an organization, or come up with a project on your own? Their are many options to love your neighbor in the fall...and year round. Here are a few ideas to consider. 
1. Help clean up the neighborhood
Fall tends to bring seasonal changes that affect the neighborhood. Leaves fall, gardens start to freeze and plants start to get crisp in the cool air. Volunteer to give back this month by helping clean up the neighborhood. For instance, offer to help your elderly neighbor rake up leaves in the front yard; or, help clean up the community garden and prepare it for winter. By cleaning up the neighborhood, you can embrace the season and give back at the same time.
2. Welcome Home a household leaving homelessness
Each day at CCU we help single moms and dads, individuals, and families prepare to leave a shelter, the street, or unfit housing for their own apartment. These folks often have little in terms of possessions. So we like to help them get started with a Welcome Home kit...a starter kit of kitchen, bath and household basics. You could collect a kit as a family or with friends, or get your church or workplace to do a drive to collect multiple kits. Each kit says "welcome home" to a household desperate to turn a corner and find new hope and stability in their own apartment. See our Welcome Home Kits page for all the details.
3. Host a "paint your own pumpkin" event
What's the first thing you think of with the month of October? Pumpkins, of course! Get into the spirit of the month by hosting a paint (or carve) your own pumpkin event. For example, contact your local school or community center to see if they would like to put on a pumpkin event for the children. Then, invite friends and family to bring their kids—and their pumpkins—while you supply the paint or carving equipment. Add in a few drinks or snacks and you have a fun event the whole community can enjoy! You can make it charitable by charging a nominal fee or asking everyone to bring a canned good, then donating the proceeds to a local charity.
4. Adopt-A-Room at Susquehanna Harbor Safe Haven
A tangible way your church, co-workers or other small group could make a difference is by adopting a room at Susquehanna Harbor Safe Haven. There are 10 private rooms upstairs for men who graduate from the dormitory style housing on the first floor. When someone graduates and moves out, we allow them to take their furniture with them so they don't have to start over. The room they vacate will need cleaned and maybe painted. You could help find some decent used furniture. Then setup and decorate. It is a tremendous way to bless a homeless man who is working hard to get back on his life back on track. 
5. Serve at a local kitchen.
Of course, with October comes cooler weather, which can often drive people in need indoors to local shelters or soup kitchens. Give back and show you care by volunteering to serve at a local kitchen. This can be as simple as a few hours on one single day, or as complex as a weekly commitment. And with Thanksgiving just around the corner, this is a great way to consistently get involved in the community. Check out this list of local soup kitchens for a service opportunity that is a match for you.
October is officially here, which means there are plenty of ways to give back and volunteer. Try out some of these ideas this month to show others you care and make a tangible difference in your community. Contact the CCU offices at (717) 230-9550 or info@ccuhbg.org for many information on any of the above ideas.