CommunityAid Partnership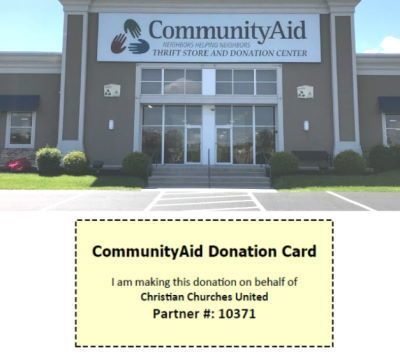 CommunityAid is a significant partner in our work in these ways:
We are the main store partner of their Harrisburg location.
They provide funding to support our work with those facing homelessness, poverty and incarceration.
We direct clothing donations to CommunityAid, and they provide gift cards for our clients to shop there, providing a much wider selection for our clients than if we tried to maintain our own clothing pantry.
You can help! Donate your gently used clothing, shoes and household items to your local CommunityAid. (For a complete list of items they do and do not accept as donations, view their Donation Guide.) When donating, tell them you are donating on behalf of Christian Churches United and give them our partner number (#10371)...or print this page and cut out the Donation Card and carry it with you. We'll receive $.06 for every pound of clothing you donate.