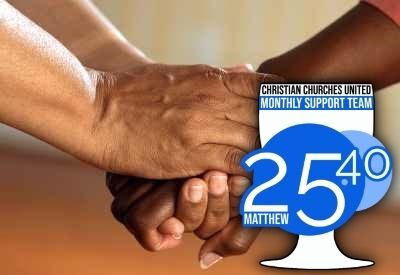 Join our Matthew 25:40 Team: our group of monthly, program sustaining donors that give $25 or $40 a month or other amount that fits your budget. Making a regular, monthly donation is a vital way to invest in changing lives at CCU. It is also is a convenient way to give that adds up quickly.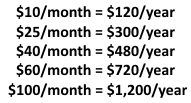 There are three ways you can join our Matthew 25:40 Team:
Complete the Monthly Supporter Online Commitment Form below.
Initiate a recurring payment through your bank, credit union or other financial institution. (Click here to notify us.)
Print out, complete and mail our Monthly Supporter Commitment paper form (PDF).
Thank you in advance for your generous support that allows us to make a difference in the lives of thousands of people and their families each year.
Note: Christian Churches United recommends the responsible use of credit cards, and does not encourage anyone to go into debt to make a donation.