Joy To The Burg: A Live Christmas Concert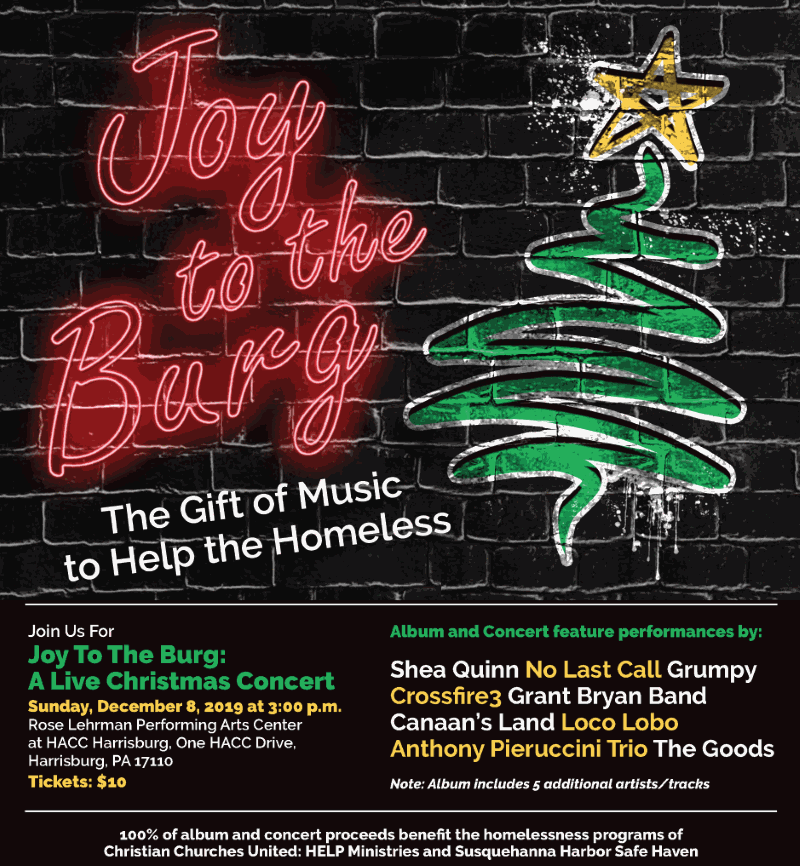 ONLINE CONCERT TICKET SALES ARE CLOSED! TICKETS AVAILABLE AT THE DOOR ON SUNDAY, DECEMBER 8 WHILE SUPPLIES LAST!
Joy To The Burg is the gift of music to help the homeless: an album of 14 Christmas songs by Harrisburg Area musical acts. Most are fresh renditions of well known classics, with a few rare tracks and one original recording. Join us December 8 at the Rose Lehrman Performing Arts Center for Joy To The Burg: A Live Christmas Concert featuring live performances by 9 of the artists that are on the album.
100% of album sales and concert ticket sales proceeds will go to support the homelessness programs of CCU: HELP Ministries and Susquehanna Harbor Safe Haven. All production costs and album/concert expenses are being covered by a number of generous sponsors and donors.