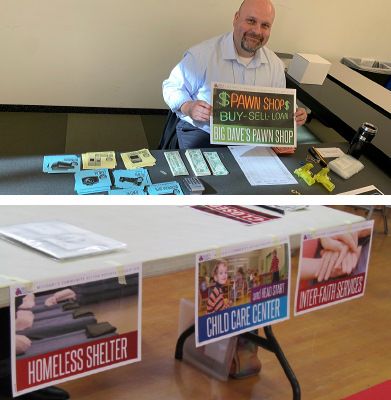 DUE TO THE COVID-19 OUTBREAK AND RECOMMENDATIONS TO AVOID LARGE GROUP GATHERINGS, THE POVERTY SIMULATION IS POSTPONED INDEFINITELY. STAY TUNED FOR WORD ON RESCHEDULING OR CANCELLATION.
A Poverty Simulation is a true-to-life role playing experience for groups and organizations to experience first-hand the challenges, decisions, and life of someone in poverty. Poverty Simulations are thought provoking and lead to powerful conversations, and they help us all realize that it takes a community to end poverty.
This event is being organized by Christian Churches United (CCU), Tri-County Community Action Commission, and Harrisburg BIC Church. It is a powerful opportunity for outreach workers, human service staff, pastors, or concerned neighbors to be impacted and enlightened on the realities of poverty.
8:30-9 am: Registration and Coffee
9 am-Noon: Poverty Simulation and Debrief
Registration required – Register by contacting Darrel Reinford, Executive Director at CCU at 717-230-9550 or dreinford@ccuhbg.org