Riverboat Worship: June 28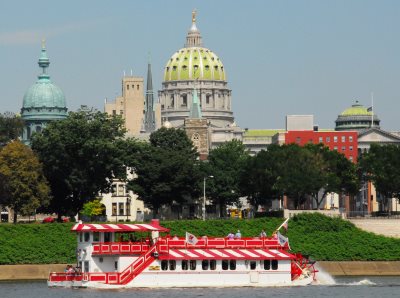 Join us for worship on the Pride of the Susquehanna Riverboat.
Due to social distancing guidelines, space is limited to 40 guests on the boat. You must register by 5pm on Saturday to be guaranteed a spot. Masks are required.
Pre-registered guests should arrive by 9:45 to be guaranteed a spot on the boat. At 9:55, any remaining capacity will be made available to walk-on guests.
Pre-registration:
1) On the first screen, enter the number of people you are registering (Max 6 per registration)
2) Click continue, and enter the names of each person attending
3) Click continue, and enter your name, e-mail address and phone number. (if you are registering for just yourself, you have to enter your name on each page.)