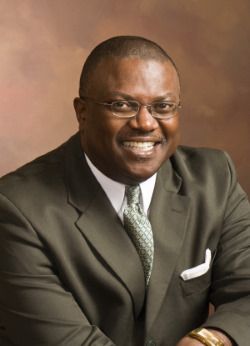 Introducing Special Guest Speaker...
JOSEPH ROBINSON, JR.
- President, Martin Luther King Jr. Leadership Development Institute
- Executive Director, South Central Pa. Sickle Cell Council
- Author of 7 Leadership Imperatives from a Wild Man
- Award winning Community Leader
We are excited to announce Joseph Robinson, Jr. as our special guest speaker at the 2019 United In Love Banquet on Thursday, November 7 at the Best Western Premier, 800 East Park Drive, Harrisburg, PA  17111. Joe is a dynamic community leader, author and speaker. Here are a few reasons we are excited to have Joe as our guest speaker:
Currently serves as Executive Director of the South Central Pa. Sickle Cell Council, chairs the statewide PA Sickle Cell Provider Network, serves nationally on the Leadership Council of the Sickle Cell Disease Association of America.
He also serves the community as President of the Martin Luther King Jr. Leadership Development Institute, a local think tank and developer of community leaders trained in the tenets of Dr. King, of which our Executive Director Darrel Reinford is a graduate.
Author of 7 Leadership Imperatives from a Wild Man (Judson Press, 2008), which has been used to train over 3,000 people in the leadership model he outlined in his book.
Recently was awarded the "Outstanding Service by a Citizen" award by the Dauphin County District Attorney "for his leadership in an innovative program designed to improve relationships between police and youth in Susquehanna Township that led to a reduction in minority youth arrests by half."
Has won many other community awards and recognitions, and has been featured as a guest on PCN's "Public Affairs Call-In Program," WGAL Terry Madonna's "Pennsylvania Newsmakers," WITF Scott Lamar's "Smart Talk" and Allentown, Pa talk show host Tony Ianelli's "Business Matters." In 2019 the Pennsylvania Cable Network (PCN) broadcast live, statewide, his presentation, Dr. MLK: The Man, the Myth, the Martyr."
He serves on the Harrisburg Public Schools Foundation, NAACP Executive Committee, and New Birth of Freedom Boy Scout Council.
He earned his Bachelor of Arts Degree in English at the University of Virginia (UVA) and in 2016 was awarded an Honorary Doctor of Humane Letters for Community Service by Central Penn College.
He is a 2011 graduate of Leadership Harrisburg's, 25th Anniversary class.
He is an ordained deacon of The Greater Zion Missionary Baptist Church, Harrisburg, since 1986 and has served in many capacities, including the first Director of Ministries for 70 ministries of the church. 
Joseph is married to Edna M. Robinson, their son Michael resides in Kuwait, with wife Seneca. Daughter Brittany, graduate of Howard University, resides in Mt. Ranier, Md with husband, Rejinal Bernard. His extended family includes his Big Brothers/Big Sisters Organization "little brother," Dontae Davis.