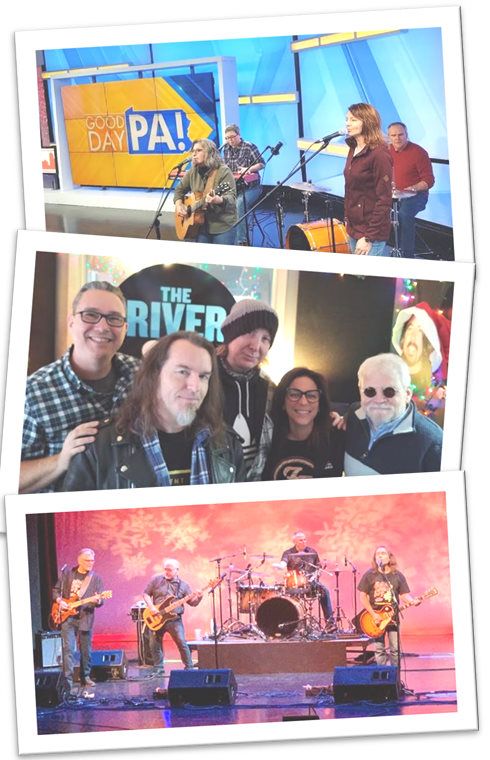 When Sheldon Jones approached us with an idea last May—to get local artists to record a song for a Christmas album to raise money to help the homeless—we had no idea the journey we were beginning. It was our joy to see the music community rally to help men, women and children in need, and so many others support the project. The result: a 14 song Christmas album featuring artists ranging from Shea Quinn to Susquehanna Chorale...with styles ranging from rock to jazz to bluegrass, jazz, country, folk and choral. Leap of Faith contributed an original song. For many of the bands, this was their first recording opportunity. 
The idea for a concert emerged due to the excitement around the project, and on December 8, nine of the artists performed at Harrisburg Area Community College's Rose Lehrman Arts Center, hosted by Glenn Hamilton of the River 97.3. In all, we raised over $23,000 between the album and concert, and the artists are excited to do it again—bigger and better now that we have a year of experience under our belt—so planning is underway for Joy to the Burg 2020. Stay tuned for more details!
Picture captions… Top: Crossfire3 performs Angels We Have Heard on High on ABC27's Good Day PA television program. Middle: Glenn Hamilton (far left) and Amy Warner (second from right) of Glenn and Amy in the Morning on the River 97.3 interview Greg Platzer of Grumpy (second from left), Shea Quinn (center) and Sheldon Jones (far right) about the project. Bottom: Grumpy performs Winter Wonderland at the December 8 Joy to the Burg concert at HACC.