August 20, 2018
MHS Students Provide Day of Service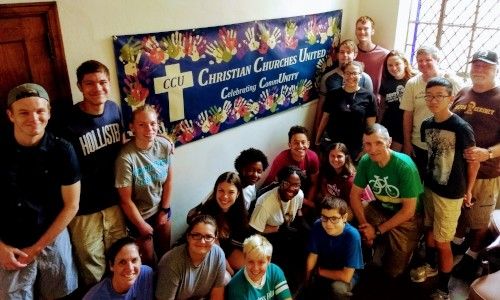 By Steve Schwartz
We're thankful for this amazing group of National Honor Society Students from Milton Hershey School. They joined us for a day of service on August 18, 2018 led by alumni from the classes of 1971, 1970, 1965 and 1946!
The group helped clean and organize numerous areas of our old building, including gathering items to be made available to other churches and agencies. There was a lot of carrying items up and down steps. We even found a massive, old safe we didn't know existed...it was in a basement room with other items piled in top.
Thank you students for helping us do spring cleaning in August!