Join Our Outreach Network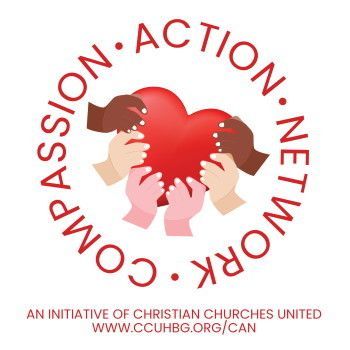 The Compassion Action Network (CAN) brings together local human services agencies, grassroots groups, and government agencies to work more effectively to support our neighbors on the streets in Dauphin County. The goal is to harness and direct grassroots enthusiasm, in partnership with established agencies, to maximize our efforts by working smarter and more collaboratively, and avoid unnecessary or duplicative services.
Many church outreach programs or grassroots groups want to help the homeless. The Compassion Action Network provides a network where groups can:
Learn where their help is most needed
Tap into other community resources to help people with whom they have developed relationships
Respond collectively to crisis situations, such as a snow storm or severe cold spell
Identify gaps in services and work together to fill those gaps or advocate for new resources
Strategize more effective community responses to homelessness based on their on-the-ground experience
In the past, new grassroots groups would some times struggle as they first sought to reach out. Some examples:
A group would show up to serve a meal on a street corner not knowing another group already serves a meal the same night on the same corner, but at a later time. When they got to know each other, they could coordinate their efforts.
A youth group showed up to serve a meal downtown and no one came. What they didn't know was a soup kitchen was serving a meal nearby at the same time. This soup kitchen needed volunteers and food donations, so the next time the youth group was able to serve there and bolster an existing effort. (Note: Soup kitchens are often connecting points for people on the street, with long-term relationships formed with consistent staff who are able to connect people living on the street with resources to address longer term issues such as housing, mental health or addiction issues.)
A group did a one time clothing handout at a homeless encampment. When Compassion Action Network volunteers next showed up, the people in the encampment donated the clothes recently given to them because they didn't need more clothes. They had plenty of clothes.
The point of the above stories is: when people connect, meet others, and do some research, they often understand the needs and opportunities to serve better. They also don't feel alone and develop supportive relationships with other community volunteers, leaders and agencies.
The Compassion Action Network seeks to facilitate this network building and information sharing through monthly Zoom meetings, and e-mail list, and other forms of communication. If you would like to join the Compassion Action Network e-mail list or Zoom calls, or simply want to know more, please contact Aisha Mobley, Community Mobilization Coordinator, at amobley@ccuhbg.org or (717) 963-5985.
CAN Resources
Join CAN's Facebook Group to get connected and stay informed.

Information about laundry days for people living on the street.

A calendar coordinating our efforts among community agencies, churches, and other grassroots groups.