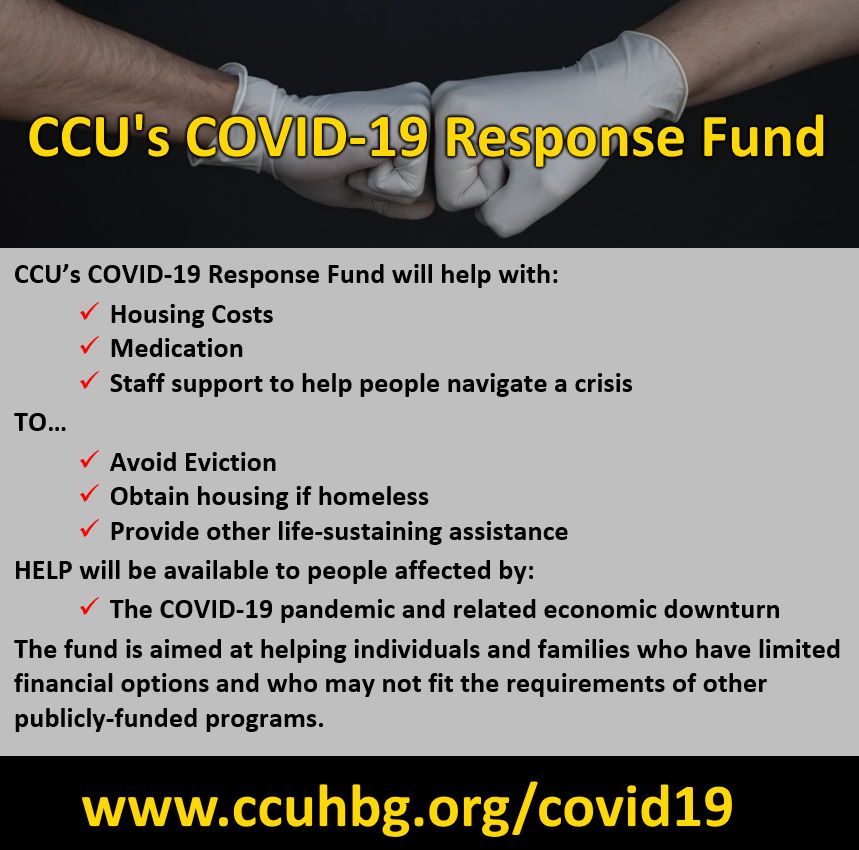 "Many people don't know what is going to happen down the road. They've been able to pay their rent through April, but now they are waiting to be called back to work and they don't know if they'll be able to pay rent in May. People don't know when or if they will receive stimulus checks." 
This was one of our HELP Ministries case managers on a recent staff meeting teleconference call giving an update on the families she is working with.
We've transitioned our HELP Ministries office these past few weeks to helping people remotely, finding ways to reduce face-to-face contact while helping a growing number of people due to the current COVID-19 crisis using phone and e-mail.
There are a lot of needs for help right now. And we anticipate an even larger rush in the coming months as layoffs drag on, rents are past due, and other economic factors loom...and for some, they deal first hand with COVID-19 themselves or in their family.
YOU CAN HELP.
Many of you have asked how you can help people on the margins in this current crisis, so CCU is launching a COVID-19 Response Fund.  
Perhaps you are receiving a stimulus check and are in position to help some of your neighbors in need. CCU's COVID-19 Response Fund will provide housing costs, medication and staff support to those affected by the COVID-19 pandemic directly as well as those affected by the economic downturn.
To support CCU's COVID-19 Response Fund click here www.ccuhbg.org/covid19 or mail your check to:
     CCU
     Attn: COVID-19 Response Fund
     413 S. 19th Street
     Harrisburg, PA 17104
Christian Churches United began in the wake of another community-wide crisis: after the Hurricane Agnes flood of 1972, hundreds of churches rallied to created an emergency response fund to help flood victims. This legacy continues as we now care for those affected by the COVID-19 pandemic. Thank you for remembering your neighbors in need amidst your many other priorities at this time.