October 3, 2018
Work Release Worship Service Annual Celebration Highlights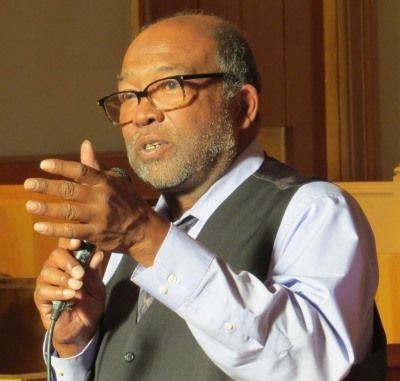 By Steve Schwartz
"God doesn't look at you like a Polaroid. He looks at you like a DVD. He doesn't look at you as one moment in time. He looks at you and realizes the story isn't over yet."
Those were the words of Dr. Harold Dean "Doc" Trulear at our Work Release Worship Annual Celebration Service on September 30. Each Sunday we host a worship service at CCU's facility on 19th St.  for residents of Dauphin County Prison's Work Release Program. Local churches take turns leading worship and providing the message.
Doc Trulear connected well with those at the service, as he himself was once incarcerated.  He now serves as the national director of Healing Communities, a program that trains faith communities to become places of welcome and hope for all people affected by the criminal justice system.   
The premise of Healing Communities is relatively simple.  What if we learned to minister to families affected by the criminal justice system in our congregations in similar ways to how we care for the sick – visiting, praying, taking meals, and providing whatever support necessary to get through an incredibly difficult experience?  Shouldn't that be the goal of all of our churches, and all of our programs? To be a healing community to all people! 
Doc Trulear reminded us at our special celebration service that no matter what our life circumstances, we are more alike than different. "There are two kinds of people, caught and not caught. Last time I checked, the Bible said all have sinned and fallen short of the glory of God."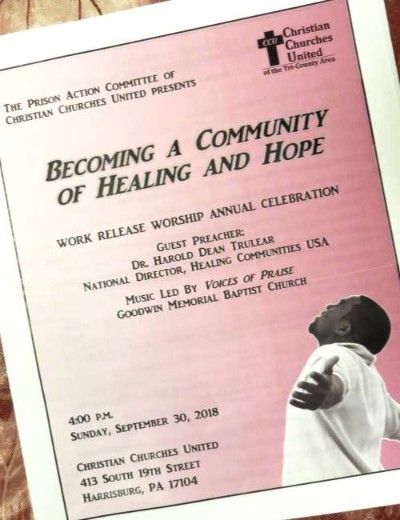 At CCU we invite our supporters to join with us in breaking down the walls that we so frequently put up between "us" and "them".  We want our network of services to known as places where Christians work together with people of all backgrounds to unite in love and care for our neighbors in need. 
We would love for your congregation to learn more about being a part of the Healing Communities network we are building in our area.  The day before Doc Trulear preached, he helped us train several local congregations in the Healing Communities model, and we hope to train more churches in 2019.  We are also happy to come out and discuss other outreach opportunities with your congregation, as we did with West Shore Baptist Church in Camp Hill recently as they processed their vision for how to love their neighbor and their community.
Doc Trulear reminds us "Jesus died to save us. And on the third day, God granted him early release. And because he was given early release, you've been given early release from sin, from suffering, from hopelessness, from loneliness, from pain." Lord, help us all to be agents of hope and care and peace and "early release" among our neighbors and communities.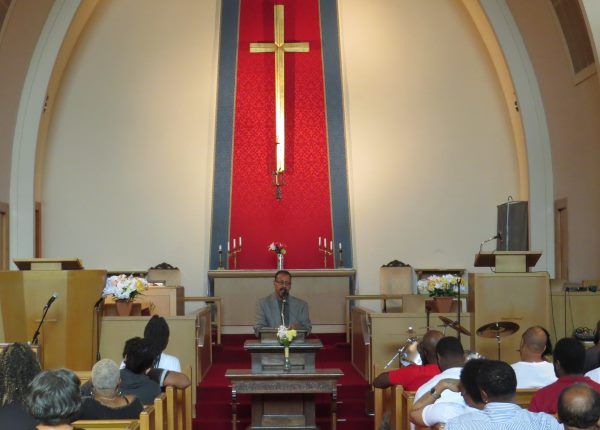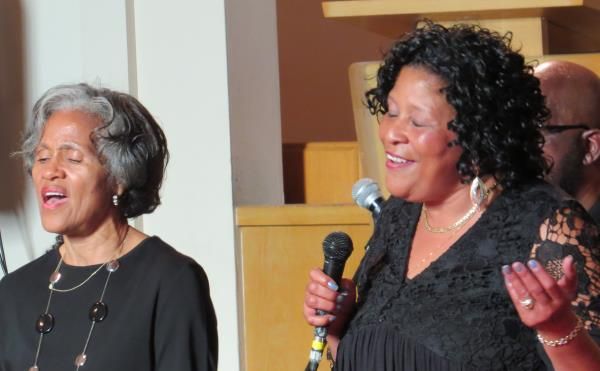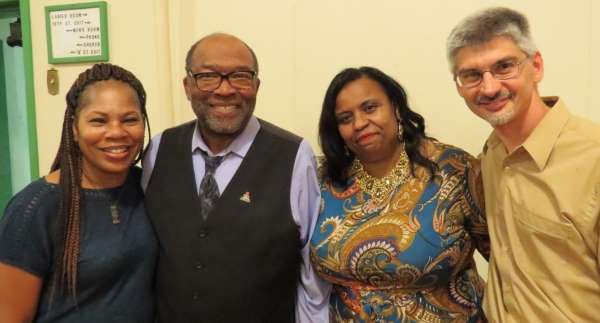 More Highlights: See our Facebook Photo Album from the event